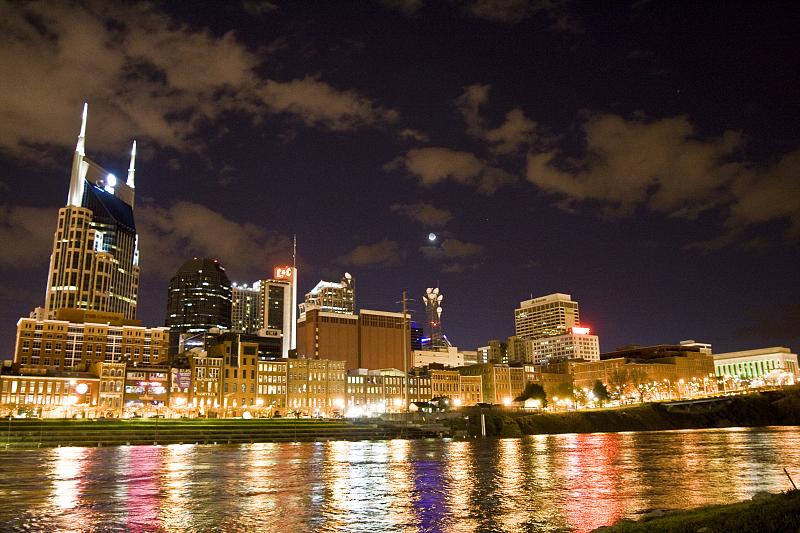 Is there any better way to enjoy the weekend than meeting up with friends for a fabulous brunch in Nashville? This is what Saturdays and Sundays are made for in a city well known for a culinary reputation of stellar restaurant options. Whether you fancy a celebration of all things Benedict or some boozy delights to accommodate your meal, here's a list of where you can find the best brunch eateries near Knox at Metrocenter luxury apartments in Nashville, Tennessee.

Have you ever experienced a red velvet waffle with a cream cheese drizzle or a blueberry cornmeal waffle with cinnamon molasses and whipped mascarpone? Pair one of those with a Bellini sparkle or a blood orange mimosa and you'll be in brunch heaven! The Tavern prides itself with a menu designed around a cool-casual, gastro-pub concept that is a favorite among Nashville foodies.

The menu at Henley is all about fusing Southern soul with French technique — a one-of-a-kind brunch experience that tastes divine. If you want something savory, order the five cheese quiche filled with buttermilk cheddar, sharp cheddar, Gouda, raclette, goat cheese, sweet onion, local kale, and a mushroom side salad. If you're leaning more toward the sweet end, try the Dutch baby with sorghum soaked dried cherries, whipped cream, and toasted pecans.
If mimosas are a must-have staple at your brunch table, Von Elrod's will not disappoint with their signature "big a** mimosas" served in a one-liter stein! Start off with a cinnamon pretzel with cream cheese icing or their iconic sausage balls. Other menu favorites also include smoked brisket hash with grilled corn, potatoes, a sunny side egg, and smoked jalapeño hollandaise, and the chicken fried chicken and biscuit served with Tabasco butter, local honey, and sausage gravy. And as it's only a short drive from your upscale Nashville apartment home, it will be a weekend hot spot for sure!

How does pizza with a brunch twist sound? Whiskey Kitchen's Hot & Sunny Pizza is fantastic — red-eye gravy, cheddar, egg yolk, hot sauce, Gifford's bacon, chive, and home fries on a thin crust. The Kitchen Brunch Burger is a winner, too — fresh ground prime beef, Bobby John Henry bun, Gifford's bacon, sunny side egg, jalapeño maple ketchup, and home fries. Pair those selections with their "wicked" bloody mary or blackberry sangria and you'll be celebrating your new favorite weekend hot spot in Southern hospitality style!
The Southern is a brunch favorite for all the right reasons — shrimp and grits, crab cake hash, lamb sausage and hash, Southern fried egg sandwich, etc. For something a little different with out-of-this-world flavor, order My Way, a special dish of brown butter linguini topped with pine nuts, goat cheese, bacon lardons, and two sunny side up Willow Farm eggs. If you're a Benedict fan, the steak and biscuit Benedict is a must try — grilled beef tenderloin, poached Willow Farm eggs, a bleu cheese biscuit, and hollandaise served with mixed greens and grilled potatoes.

If you've lived in Nashville long, you know Liberty Common is a wonder! If you haven't tried it yet, then prepare to add it to your dining to-do list, especially because this amazing brunch restaurant is near your luxury Nashville apartment. The cocktails are stellar and the menu is deliciously creative. You can't go wrong with cinnamon-walnut buttermilk pancakes, the avo toast, or the classic American breakfast. And their Waffle Madame? It's one of the best things you'll ever taste — Belgian waffle, Black Forest ham, Mornay sauce, and a sunny side egg served with crispy fries or a simple salad.